Modern-day e-commerce has created opportunities for businesses to provide value to customers worldwide. As a result, according to IBEF, the Indian e-commerce industry is projected to grow by 21.5%, reaching USD 74.8 billion in this year alone. Furthermore, the overall market is forecasted to grow to 350 billion USD within the decade. Given this unprecedented boom, e-commerce is undoubtedly one of the most important channels for brands today.
The space is ever-evolving in nature, and companies are finding innovative ways to create a superior customer experiences. With up to 76.7% of active e-commerce penetration, it is essential to keep up with  trends to provide more utility and effectively market your products (Staista).
Social Commerce: Data collected from Recogn suggests that India will have up to 228 million native customers shopping through social commerce by 2022. This is a 45% increase from last year, opening up new opportunities on social media websites like Instagram for D2C brands. A great example of this would be Nykaa, who has put their products on Instagram Shop, shortening the customer journey and allowing them to purchase products at the very first touchpoint. Similarly, countless other brands have decided to do the same to speed up their discovery and purchases. And with social commerce becoming more prominent in nature, this could be a great way to promote and generate more sales, primarily because brands are already taking part in influencer marketing.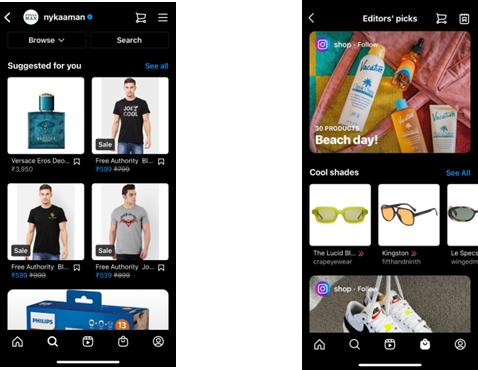 AR Commerce: Augmented reality has risen dramatically to solve consumers' qualms regarding the inability to try the product. AR solves this problem by helping consumers visualize the products on them or their surroundings. In fact, 71% of consumers would shop more often if they used AR due to boosted confidence in products (ThinkMobiles). Thus, AR is an excellent idea for all sorts of wearables and even furniture. Companies like Lenskart and Ikea are leading the way in this space. 

Sustainability: According to a survey in Asia, Europe, and North America, 72% of respondents reported actively buying more environmentally friendly products (Accenture). Sustainability is more than a trend and not just a fad. It is a worldview that is being adopted by millennials and is here to stay. Therefore, brands must find ways to become more sustainable, starting from sourcing products to shipping them. Although scaling is bound to expose the inherent issue of sustainability in business, genuine efforts towards the cause of sustainability are always appreciated by consumers. Companies like Pangaia are doing a fantastic job adopting sustainability by innovating their fabrics in the fashion space. Similarly, Codesustain, one of our portfolio companies, also does a truly commendable job imbibing the theme of sustainability with the way they source their products.

Flexible payment options: Allowing customers to have more flexibility with the way they pay is bound to bring in more flexibility and is much more desirable. This is especially true in the Indian market, wherein roughly 3 in 100 Indians have a credit card, as reported by ResearchandMarkets.com. Thus, having options such as BNPL (Buy-Now-Pay-Later) can be very advantageous for your e-commerce brand to encourage more purchases. Companies like Razorpay allow you to provide such options for your customers. They are also a partner in our ecosystem that offer you immense amounts of value to better your marketing, e-commerce, payments, logistics, etc.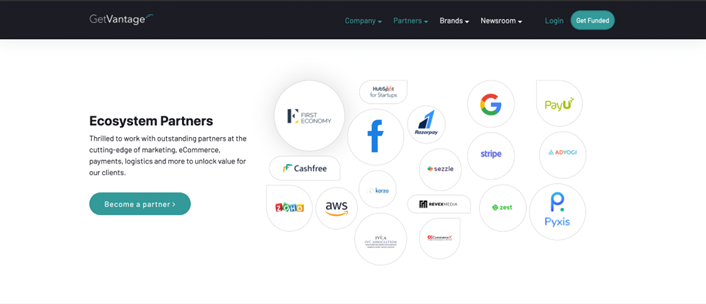 Chatbots/Livechat commerce:  Data collected by CrazyEgg suggests that up to 38% of consumers are more likely to buy from a company if they offer live chat support. Live chat and chatbots have become essential in providing excellent service to customers: answering their queries, helping track orders, and navigating the online store. Our portfolio companies Nua, and Bummer also effectively implement this technology to create a better consumer experience.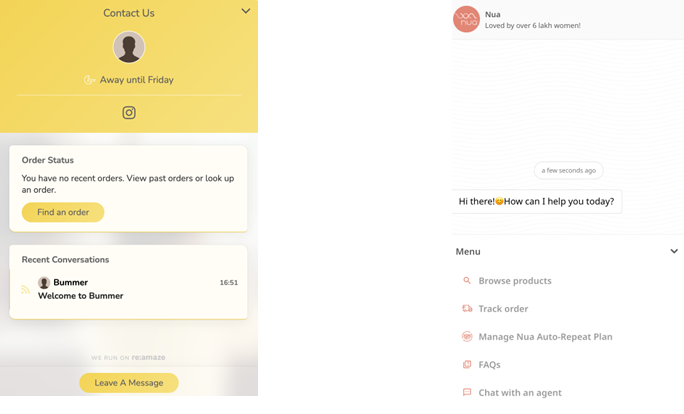 Staying up to date with these trends will allow you to provide the best customer experience possible. That being said, effective implementation of technology is paramount to success in actually providing a more remarkable customer experience.